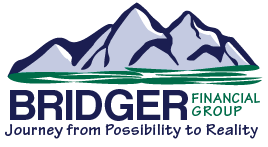 Take advantage of your SHCC membership benefits and learn about our new cost-saving program!
As a chamber member, you are entitled to a 15% discount from standard rates when you purchase
individual disability insurance or business overhead expense (BOE) insurance through fellow chamber member, Bridger Financial Group.
Disabilities CAN and DO happen. Plan ahead and Contact Bridger Financial Group at 412-733-4016 or info@bridgerfinancialgroup.com.
WHY SHOULD I THINK ABOUT DISABILITY INSURANCE?
Lack of Adequate Disability Coverage
At least 51 million working adults in the United States are without disability insurance other than the basic coverage available through Social Security. Only 48 percent of American adults indicate they have enough savings to cover three months of living expenses in the event they're not earning any income.
Heightened Chance of Missing Work
More than one in four of today's 20-year-olds can expect to be out of work for at least a year because of a disabling condition--due to illness, injury, or pregnancy-- before they reach the normal retirement age.
The Consequences Are Alarming
A 2014 study of consumer bankruptcy filings identified the following as primary reasons: medical bills (26%), lost job (20%), illness or injury on part of self or family member (15%).
Bridger Financial Group's program is offered through Ameritas Life Insurance, an industry leader in disability insurance
They offer high quality coverage that is competitively priced
They have a product portfolio that serves many different industries well. Most disability companies have a "niche" that's focused on blue collar vs white collar vs medical occupations
For business owners, several upgrade programs are available (for example, a plumber who has little "hands on" work and is mostly running the business or conducting sales could qualify for better pricing) as well as business overhead insurance to cover operation expenses if they are unable to work
INTERESTED IN SUPPORTING OUR CHAMBER MEMBERS
WITH DISCOUNTS & PERKS?
Simply call the SHCC office at 412-306-8090 to see how YOUR business can join our Chamber Affinity Program.
It affords businesses in and around our community to connect with our chamber members, build lasting relationships,
and provide money-saving opportunities and perks.