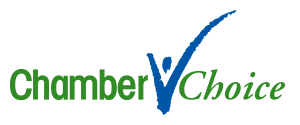 ChamberChoice is all about helping our South Hills Chamber of Commerce members manage a successful business by offering their ChamberChoice Insurance Options & Energy Program. See how ChamberChoice can be the people, the power and the plan for you! 
Education
We educate members about innovative products, administrative solutions and high-touch services.
Empowerment
We empower members to make the right-fit purchases that are within budget.
Execution
Our team is by your side to execute the strategy for your success.
TIME AND MONEY SAVING DELIVERABLES
Employer Sponsored Health Insurance
Health insurance has changed with the introduction of the Affordable Care Act. Therefore, ChamberChoice has responded with a product portfolio to meet the needs of SHCC members and their employees.
Energy Solutions
In partnership with World Kinect Energy Services, ChamberChoice is pleased to offer SHCC members more options and a no-cost consultative review of natural gas and electric bills.
INTERESTED IN SUPPORTING OUR CHAMBER MEMBERS
WITH DISCOUNTS & PERKS?
Simply call the SHCC office at 412-306-8090 to see how YOUR business can join our Chamber Affinity Program.
It affords businesses in and around our community to connect with our chamber members, build lasting relationships,
and provide money-saving opportunities and perks.