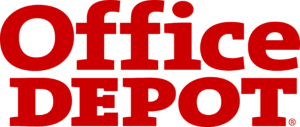 Check out the information below to learn how Office Depot can provide our South Hills Chamber of Commerce members
with both company AND personal discount plans to help save money across the board.
Minimize Expenses
Save up to 80% by using your chamber membership
Your Savings Begin Immediately
Shop online or by phone, fax, or at any retail location
Total Savings
Sure, your business has gained a savings advantage with this discount, but now YOU can, too! Chamber member employees can receive personal savings on school and home office supplies and much more. This incredible perk is convenient and no extra cost to you as an employee. Simply link your personal credit or debit card to the safe and secure Chamber Member Account Program and your discount is automatically applied to your order. when you do your shopping. No credit application is required.
Online Shopping
An online shopping discount is available for chamber members. Ask your employer if s/he is a SHCC member so that your office can be saving money on supplies. If you need more information, contact the South Hills Chamber office at 412-306-8090.
INTERESTED IN SUPPORTING OUR CHAMBER MEMBERS WITH DISCOUNTS & PERKS?
Simply call the SHCC office at 412-306-8090 to see how YOUR business can join our Chamber Affinity Program.
It affords businesses in and around our community to connect with our chamber members, build lasting relationships, and provide money-saving opportunities and perks.